Article by Jonathan Hall and Joshua Madsen: "Behavioural interventions involve gently suggesting that people reconsider or change specific undesirable behaviours. They are a low-cost, easy-to-implement and increasingly common tool used by policymakers to encourage socially desirable behaviours.
Examples of behavioural interventions include telling people how their electricity usage compares to their neighbours or sending text messages reminding people to pay fines.
Many of these interventions are expressly designed to "seize people's attention" at a time when they can take the desired action. Unfortunately, seizing people's attention can crowd out other, more important considerations, and cause even a simple intervention to backfire with costly individual and social consequences.
One such behavioural intervention struck us as odd: Several U.S. states display year-to-date fatality statistics (number of deaths) on roadside dynamic message signs (DMSs). The hope is that these sobering messages will reduce traffic crashes, a leading cause of death of five- to 29-year-olds worldwide. Perhaps because of its low cost and ease of implementation, at least 28 U.S. states have displayed fatality statistics at least once since 2012. We estimate that approximately 90 million drivers have been exposed to such messages.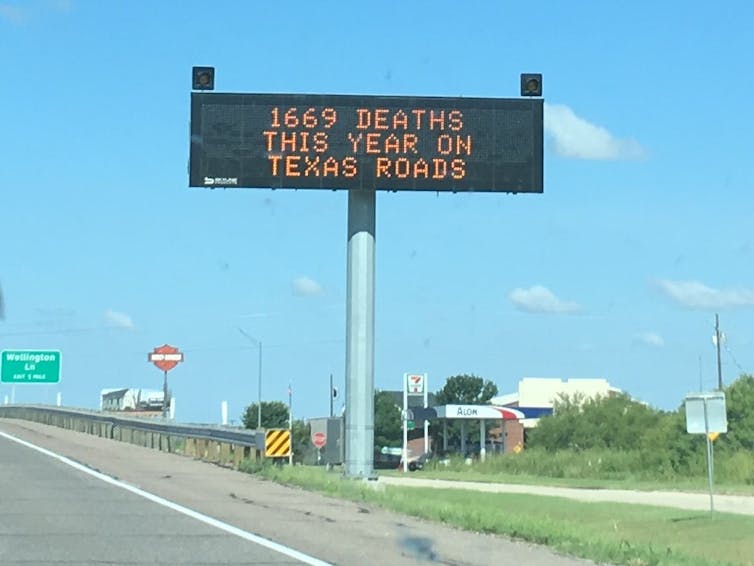 Startling results
As academic researchers with backgrounds in information disclosure and transportation policy, we teamed up to investigate and quantify the effects of these messages. What we found startled us.
Contrary to policymakers' expectations (and ours), we found that displaying fatality messages increases the number of crashes…(More)".