Pew Research: "As publics around the world look to scientists and the research and development process to bring new treatments and preventive strategies for the novel coronavirus, a new international survey finds scientists and their research are widely viewed in a positive light across global publics, and large majorities believe government investments in scientific research yield benefits for society.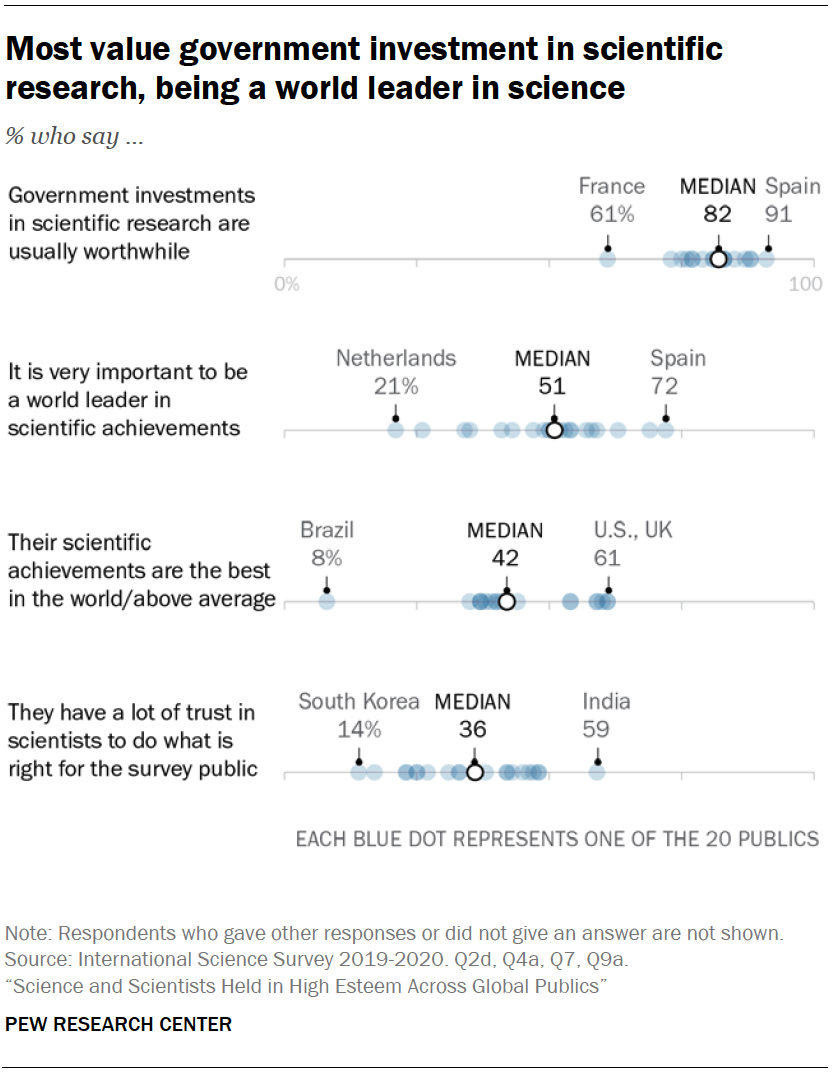 Still, the wide-ranging survey, conducted before the COVID-19 outbreak reached pandemic proportions, reveals ambivalence about certain scientific developments – in areas such as artificial intelligence and genetically modified foods – often exists alongside high trust for scientists generally and positive views in other areas such as space exploration….
Scientists as a group are highly regarded, compared with other prominent groups and institutions in society. In all publics, majorities have at least some trust in scientists to do what is right. A median of 36% have "a lot" of trust in scientists, the same share who say this about the military, and much higher than the shares who say this about business leaders, the national government and the news media.
Still, an appreciation for practical experience, more so than expertise, in general, runs deep across publics. A median of 66% say it's better to rely on people with practical experience to solve pressing problems, while a median of 28% say it's better to rely on people who are considered experts about the problems, even if they don't have much practical experience….(More)".