Christopher Moraff at Next City: "…despite the fact that policing is arguably one of the most important and powerful service professions a civilized society can produce, it's far easier to find out if the plumber you just hired broke someone's pipe while fixing their toilet than it is to find out if the cop patrolling your neighborhood broke someone's head while arresting them.
A 31-year-old computer programmer has set out to fix that glitch with a new web-based (and soon to be mobile) crowdsourced rating tool called CopScore that is designed to help communities distinguish police officers who are worthy of praise from those who are not fit to wear the uniform….
CopScore is a work in progress, and, for the time being at least, a one-man show. Hardison does all the coding himself, often working through the night to bring new features online.
Currently in the very early beta stage, the platform works by consolidating information on the service records of individual police officers together with details of their interactions with constituents. The searchable platform includes data gleaned from public sources — such as social media and news articles — cross-referenced with Yelp-style ratings from citizens.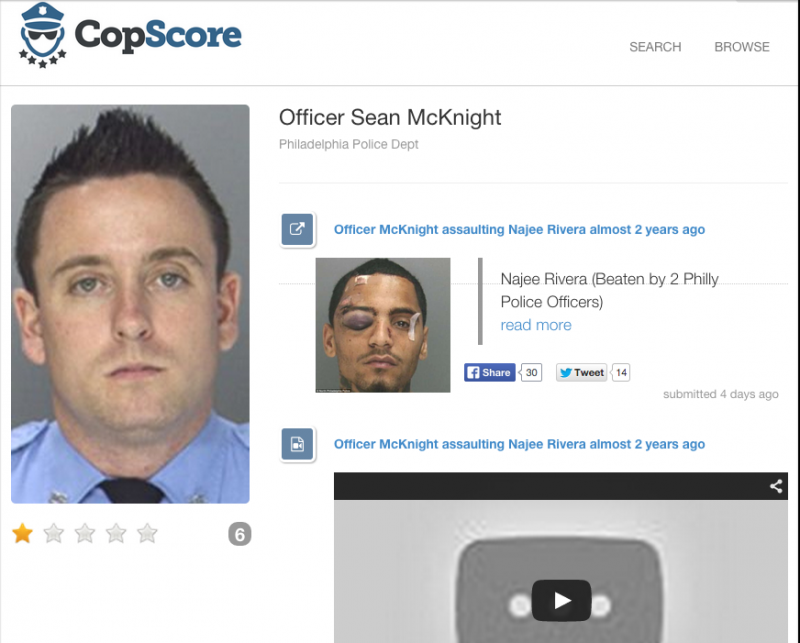 For Hardison, CopScore is as much a personal endeavor as it is a professional one. He says his youthful interest in computer programming — which he took up as a misbehaving fifth-grader under the guiding hand of a concerned teacher — made him the butt of the occassional joke in the predominantly African-American community of North Nashville where he grew up…."(More)