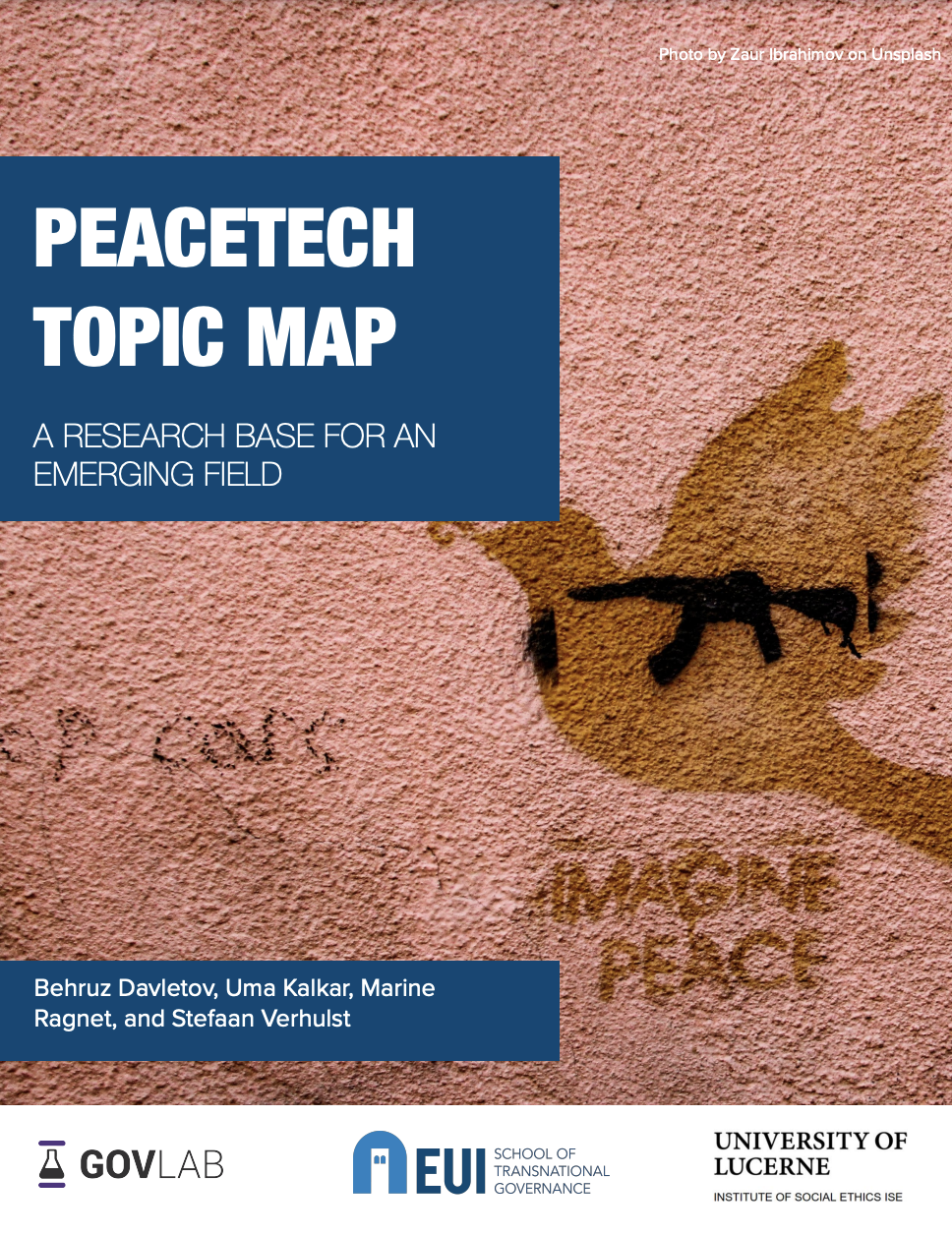 Report by Behruz Davletov, Uma Kalkar, Marine Ragnet, and Stefaan Verhulst: "From sensors to detect explosives to geographic data for disaster relief to artificial intelligence verifying misleading online content, data and technology are essential assets for peace efforts. Indeed, the ongoing Russia-Ukraine war is a direct example of data, data science, and technology as a whole has been mobilized to assist and monitor conflict responses and support peacebuilding.
Yet understanding the ways in which technology can be applied for peace, and what kinds of peace promotion they can serve, as well as their associated risks remain muddled. Thus, a framework for the governance of these peace technologies—#PeaceTech—is needed at an international and transnational level to guide the responsible and purposeful use of technology and data to strengthen peace and justice initiatives.
Today, The GovLab is proud to announce the release of the "PeaceTech Topic Map: A Research Base for an Emerging Field," an overview of the key themes and challenges of technologies used by and created for peace efforts…(More)".