Guide by Stefaan Verhulst and Andrew Zahuranec: "Leveraging our research on the variables that determine Open Data's Impact, The Open Data Policy Lab is pleased to announce the publication of a new report designed to assist organizations in implementing the elements of a successful data collaborative: A User's Guide to The Periodic Table of Open Data.
The User's Guide is a fillable document designed to empower data stewards and others seeking to improve data access. It can be used as a checklist and tool to weigh different elements based on their context and priorities. By completing the forms (offline/online), you will be able to take a more comprehensive and strategic view of what resources and interventions may be required.
Download and fill out the User's Guide to operationalize the elements in your data initiative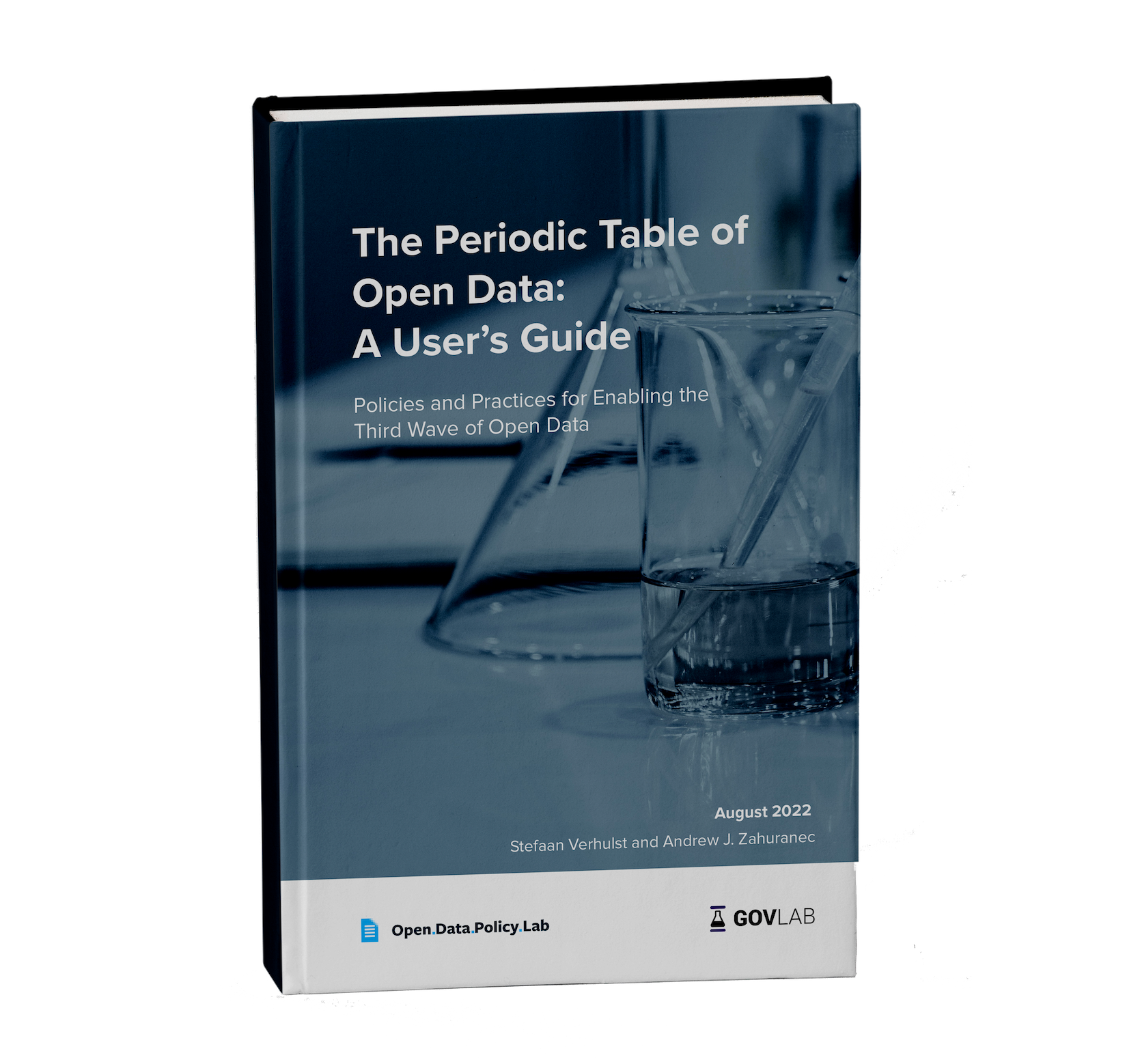 In conjunction with the release of our User's Guide, the Open Data Policy Lab is pleased to present a completely reworked version of our Periodic Table of Open Data Elements, first launched alongside in 2016. We sought to categorize the elements that matter in open data initiatives into five categories: problem and demand definition, capacity and culture, governance and standards, personnel and partnerships, and risk mitigation. More information on each can be found in the attached report or in the interactive table below.
Read more about the Periodic Table of Open Data Elements and how you can use it to support your work…(More)".