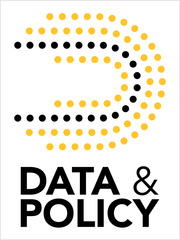 "Data & Policy, an open-access journal exploring the potential of data science for governance and public decision-making, published its first cluster of peer-reviewed articles last week.
The articles include three contributions specifically concerned with data protection by design:
· Gefion Theurmer and colleagues (University of Southampton) distinguish between data trusts and other data sharing mechanisms and discuss the need for workflows with data protection at their core;
· Swee Leng Harris (King's College London) explores Data Protection Impact Assessments as a framework for helping us know whether government use of data is legal, transparent and upholds human rights;
· Giorgia Bincoletto's (University of Bologna) study investigates data protection concerns arising from cross-border interoperability of Electronic Health Record systems in the European Union;
Also published, research by Jacqueline Lam and colleagues (University of Cambridge; Hong Kong University) on how fine-grained data from satellites and other sources can help us understand environmental inequality and socio-economic disparities in China, and this also reflects upon the importance of safeguarding data privacy and security. See also the blogs this week on the potential of Data Collaboratives for COVID-19 by Editor-in-Chief Stefaan Verhulst (the GovLab) and how COVID-19 exposes a widening data divide for the Global South, by Stefania Milan (University of Amsterdam) and Emiliano Treré (University of Cardiff).
Data & Policy is an open access, peer-reviewed venue for contributions that consider how systems of policy and data relate to one another. Read the 5 ways you can contribute to Data & Policy and contact dataandpolicy@cambridge.org with any questions….(More)".