Blog by Darrel Ronald: "The definition for urban digital twins is too vague — so it is important to create a clearer picture of the types of urban digital twins that are available. Not all digital twins are the same and each one comes with features and capabilities, strengths and weakness, as well as appropriate and inappropriate use cases….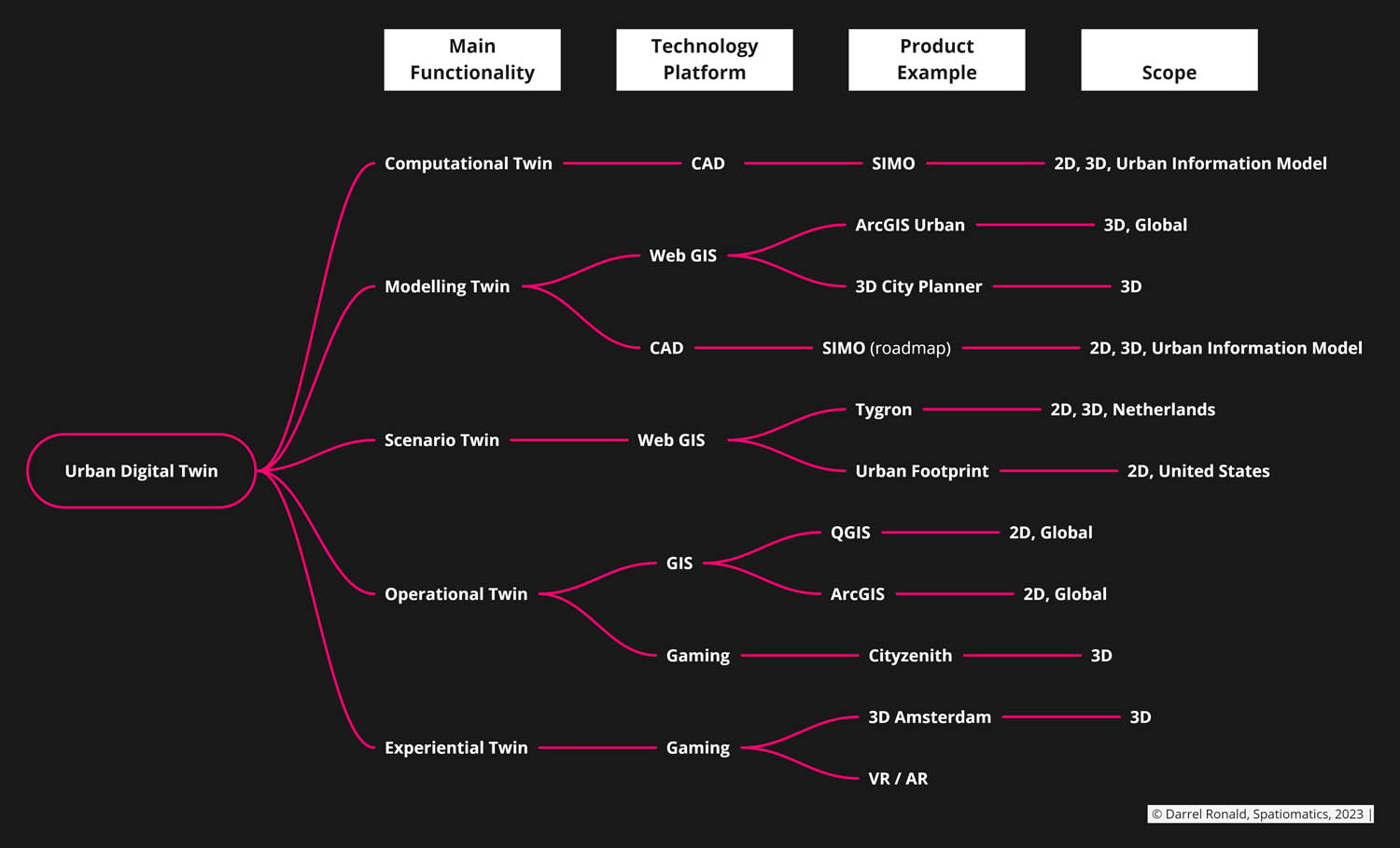 As shown in my proposed Urban Digital Twin Taxonomy above, I propose that we classify these products first based on their Main Functionality (the Use Case), then based on their Technology Platform. I highlight some of main products within the different categories and their product scope. Next, I detail the different types of twins and offer some brief strengths and weaknesses for each type. This taxonomy could apply to other industries such as architecture or manufacturing, but it is specifically applied to cities and urban development projects.
The main functionalities can be grouped by:
Modelling Twin
Computational Twin
Scenario Twin
Operational Twin
Experiential Twin
The technology platforms can be grouped by:
Computer Aided Design (CAD)
Web GIS
Geographic Information System (GIS)
Gaming…(More)".