Alexandra Ma at HuffPost: "A group of German tech entrepreneurs wants to help refugees in their country by providing them with an enriching way to receive meals and make connections to their new communities.
Five members of Berlin-based startup Memorado created "Refoodgee," an app that helps pair newly arrived refugees with the city's locals based on food preferences and shared languages.
The Memorado team built the app during #HackWeek15, a hackathon hosted by the startup that ran from Sept. 28 to Oct. 1 in Werbellinsee, Germany. The conference was focused on creating apps to help refugees entering the country with aspects of their daily lives, and "Refoodgee" was one of the products that came out of the event.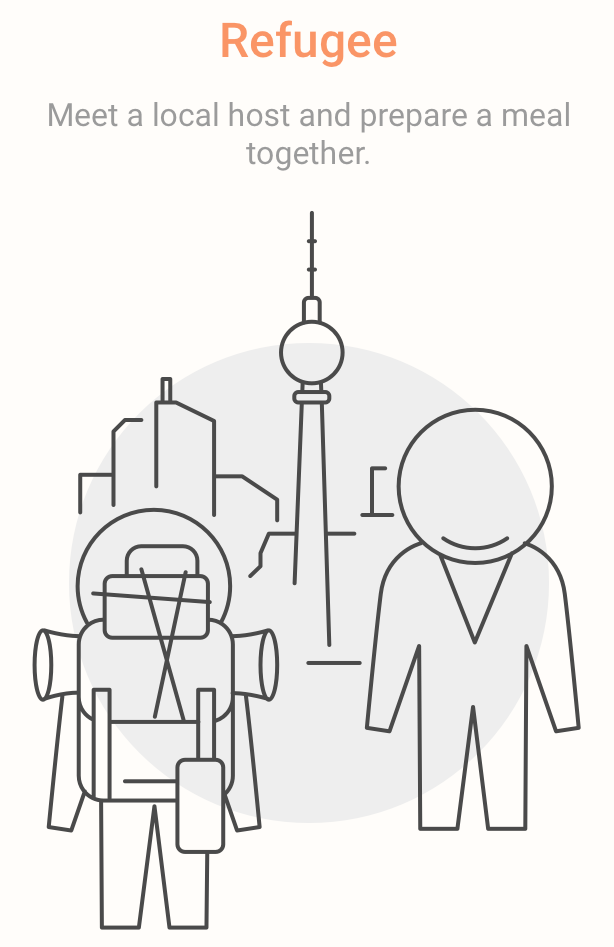 To use the app, refugees and locals can sign up for a free account as either a dinner guest or host. They then provide information including their countries of origin, languages spoken and preferred cuisine. Locals can then invite refugees to a meal, which the refugees can either accept or decline…
"Refoodgee" is also just one of many efforts to help newcomers integrate into German society through technology. A Berlin-based nonprofit called "Refugees on Rails" is gearing up to teach refugees how to code in order to help them find jobs at European technology firms. And last month, online academic institution Kiron University also started enrolling refugee students in free, three-year university-level courses that will culminate in a degree….(More)"