Article by Carlos Muñoz Ferrandis: "Recent socio-ethical concerns on the development, use, and commercialization of AI-related products and services have led to the emergence of new types of licenses devoted to promoting the responsible use of AI systems: Responsible AI Licenses, or RAILs.
RAILs are AI-specific licenses that include restrictions on how the licensee can use the AI feature due to the licensor's concerns about the technical capabilities and limitations of the AI feature. This approach concerns the two existing types of these licenses. The RAIL license can be used for ML models, source code, applications and services, and data. When these licenses allow free access and flexible downstream distribution of the licensed AI feature, they are OpenRAIL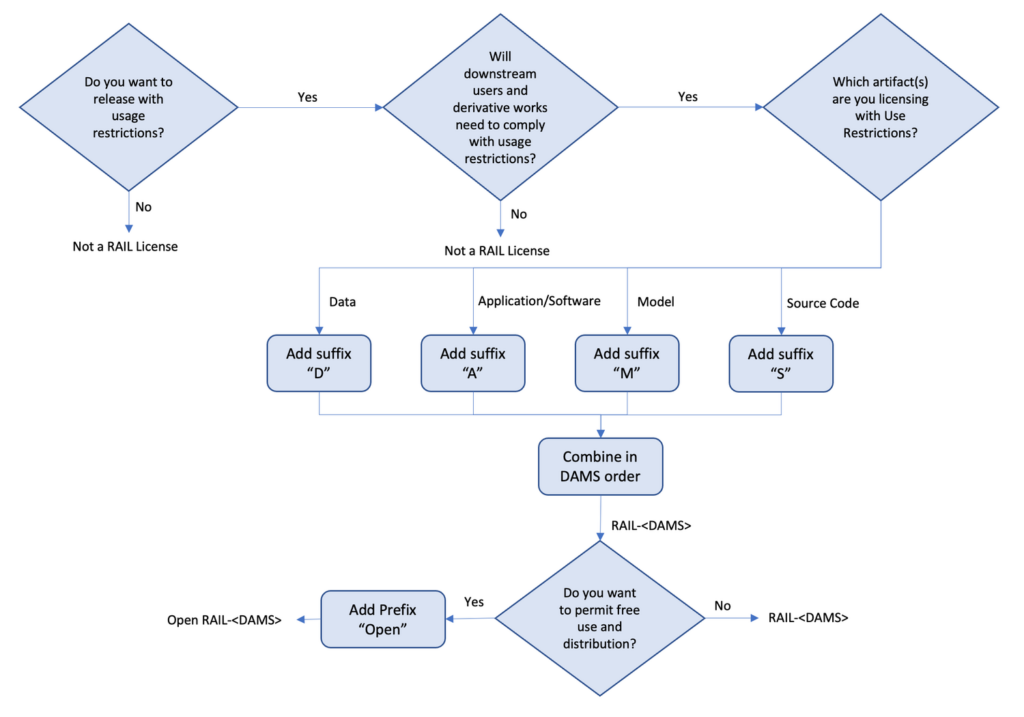 The RAIL Initiative was created in 2019 to encourage the industry to adopt use restrictions in licenses as a way to mitigate the risks of misuse and potential harm caused by AI systems…(More)".