Report by Sara Marcucci, Uma Kalkar, and Stefaan Verhulst: "…serves as a primer for policymakers and practitioners to learn about current governance practices and inspire their own work in the field. In this report, we present the fundamentals of AI governance, the value proposition of such initiatives, and their application in cities worldwide to identify themes among city- and state-led governance actions. We close with ten lessons on AI localism for policymakers, data, AI experts, and the informed public to keep in mind as cities grow increasingly 'smarter', which include: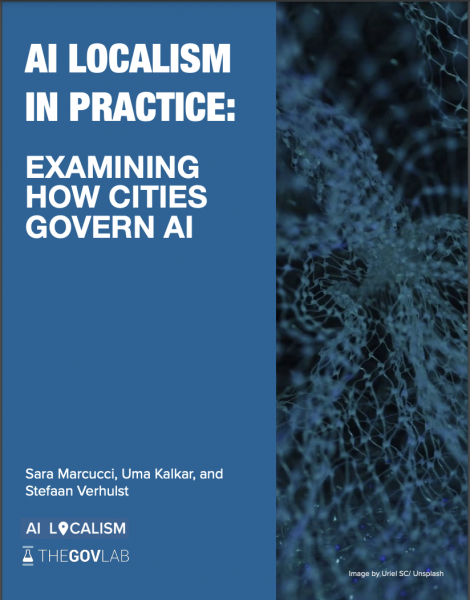 Principles provide a North Star for governance;
Public engagement provides a social license;
AI literacy enables meaningful engagement;
Tap into local expertise;
Innovate in how transparency is provided;
Establish new means for accountability and oversight;
Signal boundaries through binding laws and policies;
Use procurement to shape responsible AI markets;
Establish data collaboratives to tackle asymmetries; and
Make good governance strategic.
Considered together, we look to use our understanding of governance practices, local AI governance examples, and the ten overarching lessons to create an incipient framework for implementing and assessing AI localism initiatives in cities around the world….(More)"